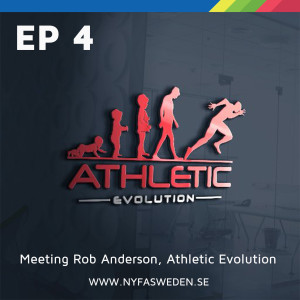 On my first trip to Sweden to visit NYFA, we sat down to record a few episodes on their brand new podcast "245 – Raising the Bar". In this episode, I sat down with Gabriel Ekbeck to discuss:
My role within Scottish Rugby
What Athletic Evolution is all about
The paradox of resources and coaching expertise in grassroots vs elite sport
What Athletic Evolution is doing to tackle the issue.
You can listen to the full interview via the link here:
Episode 4 Meeting Rob Anderson from Athletic Evolution
We hope you enjoy listening to the Episode! For more great content like this, follow us on Facebook!
Are you a grassroots youth sport coach or PE teacher who wants to improve the athleticism of your athletes?? Check out our Fundamental series athletic development programs here.