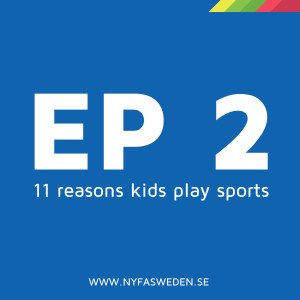 In Episode 2 of the 245 – Raising the Bar Podcast produced by NYFA, I sat down with Gabriel Ekbeck, Owen Southgate, Karl Lundén and Helder Brito to discuss present and the top 11 reasons kids play sports, a list based on a research made by Amanda J. Visek, PhD, available here.
You can listen to the full interview via the link here: Episode 2: Top 11 Reasons why kids play sport
We hope you enjoy listening to the Episode! For more great content like this, follow us on Facebook!
Are you a grassroots youth sport coach or PE teacher who wants to improve the athleticism of your athletes?? Check out our Fundamental series athletic development programs here.